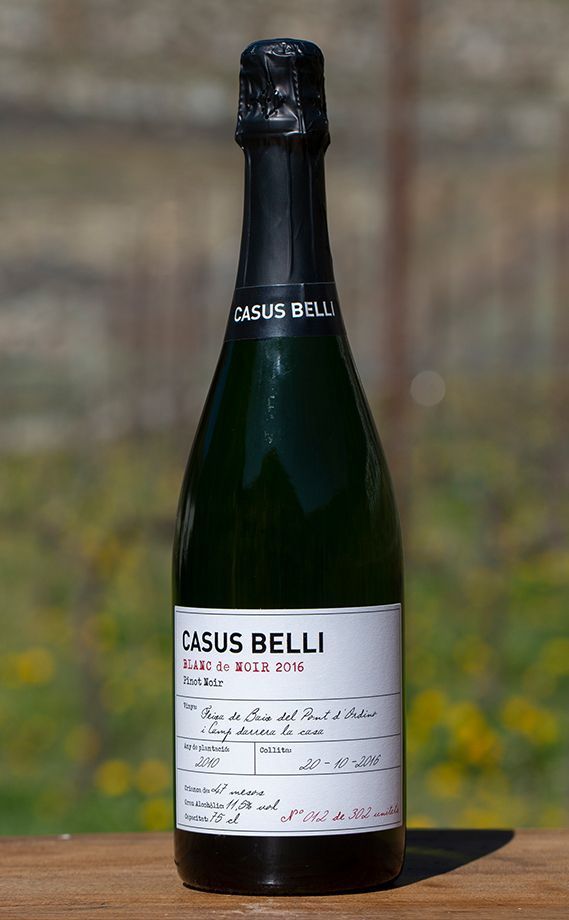 It is a great wine that transports us with gentle effervescence and explodes on the palate with a bunch of aromas and flavours of great richness. With a powerful rhythm and great depth, it exalts the taste buds with its fresh tension and culminates in an end of slight sweetness, opening slowly as Pinot Noir likes to do.
Ageing with its lees lasts for 47 months, until the wine becomes an elixir of toasted and fruity perfume, with fine smoky background hints and a juicy mouth in which acidity and sweetness run one after the other.
To the eyes, it shines of golden straw and draws out pearly rosaries. In the nose the roasted red apple, the ripe citrus fruits (lemon peel), the honey and the cookies all come forth very well integrated to give way to an enveloping palate with a medium body and a fine bubble. After each sip, memories of nuts and herbs like thyme come to mind, plus some fresh sparks of red fruit. Butter and marzipan give us the most comforting and warmest aromas, mixing with a salty touch common in the best wines from calcareous soils. Its profile is elegant and discreet, harmonious and high definition.
Casus belli

Blanc de Noir 2016
ORIGIN:
Any de la Part - Ordino
VINEYARDS:
Feixes de Baix del Pont d'Ordino and Camp de darrere la Casa
AGEING:
47 months stacked horizontally
PRODUCTION:
Limited to 302 bottles
ALCOHOL CONTENT:
11,5% vol.